Sizes
The Size is according to Russian Tank. For example to 37L tank Diameter is 36cm. Please choose Diameter 40 cm bag or larger.
Please according the diameter. Bags dimeter need a little larger than the tank, so it will fit well
Selling Point
For All Grain Brewing Malt Filter to Easy Get Clear Wort.
For High Effective Brewing.
High Temperature Resistance, Food Grade.
Reusable When You Finish Brewing Please Pour Clear The Malt. Or next Time the Bag will Be Ferment More Tasty Than Beer.
We could offer Wholesale Price for Brew Club. Please contact us.
If you want customized size, please also contact with us.
Since the Bag is Hand Made there will be a size different Range Between -2—3cm.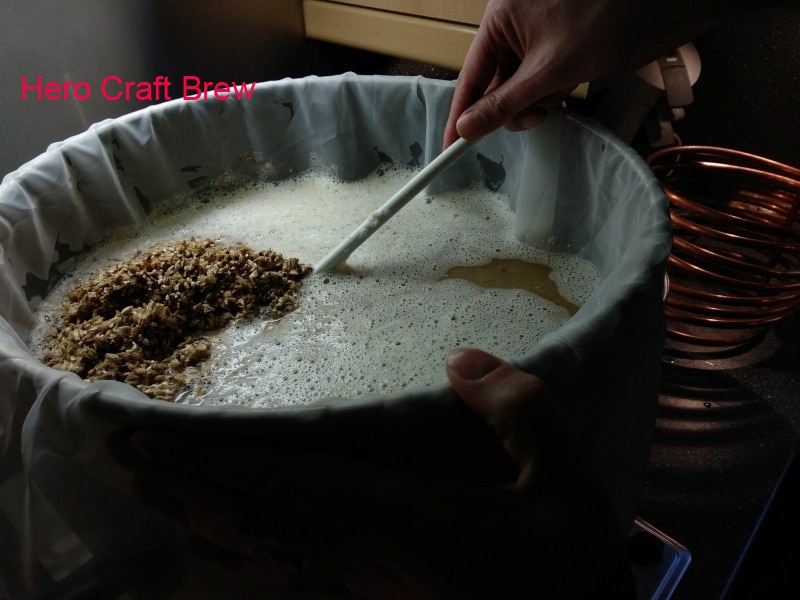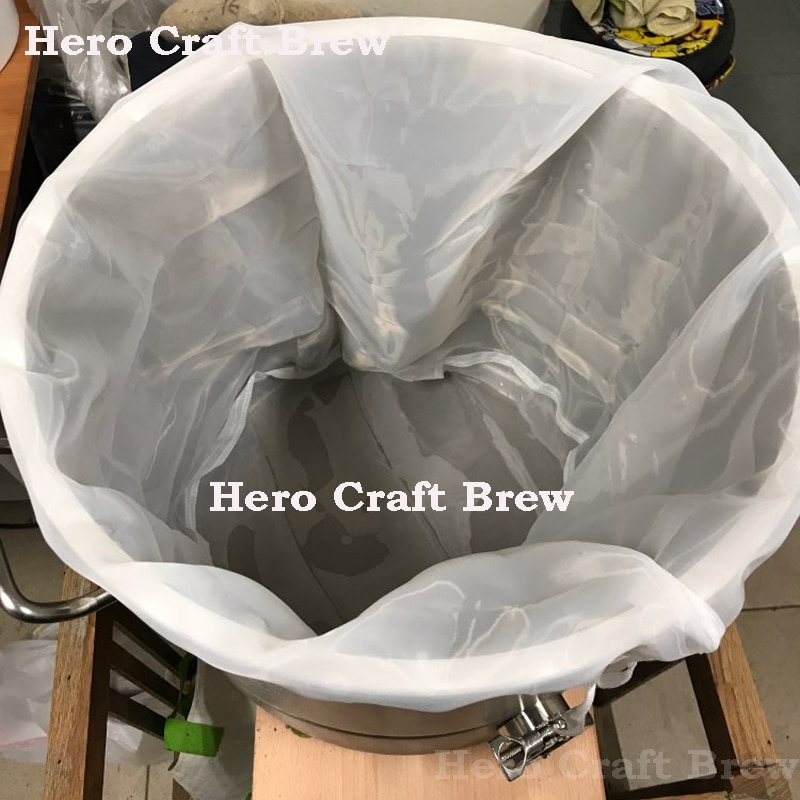 Q: Is the bag high temperature resist?
A: Yes, please pay attention.
When heating the tank please not let the bag contact with the tank bottom USE FALSE bottom or leave some space with the bottom.
For all grain brewer, you maybe need to 60-80 degree. the tanks bottom is no difference as use fire to burn the bag.
Q: If this bag can be customized? Even different Shape
A: yes, the bag can be customized to make.
We could according to your requirements to make.
To Home brewer you may like 60-100 mesh
To Cold Coffee you may like 300 mesh or more
Q: Is this bag easy to clean?
A: yes, the bag is most effective method for home brewer.
The process of brew, you could boil the tank to 60-80 degree. Then you could stir the malt in the tank.
After the mash well. you get the first pure wort.
Then you could spray the malt in the bag. After that you could get out the malt. Then pour the bag.
To the tank you just need to brush it.