Sizes
Our Available in 3 different sizes 7",9" and 12" silicone-tipped tongs have large clamshell heads for easily serving salads or turning the largest cuts of meat on the grill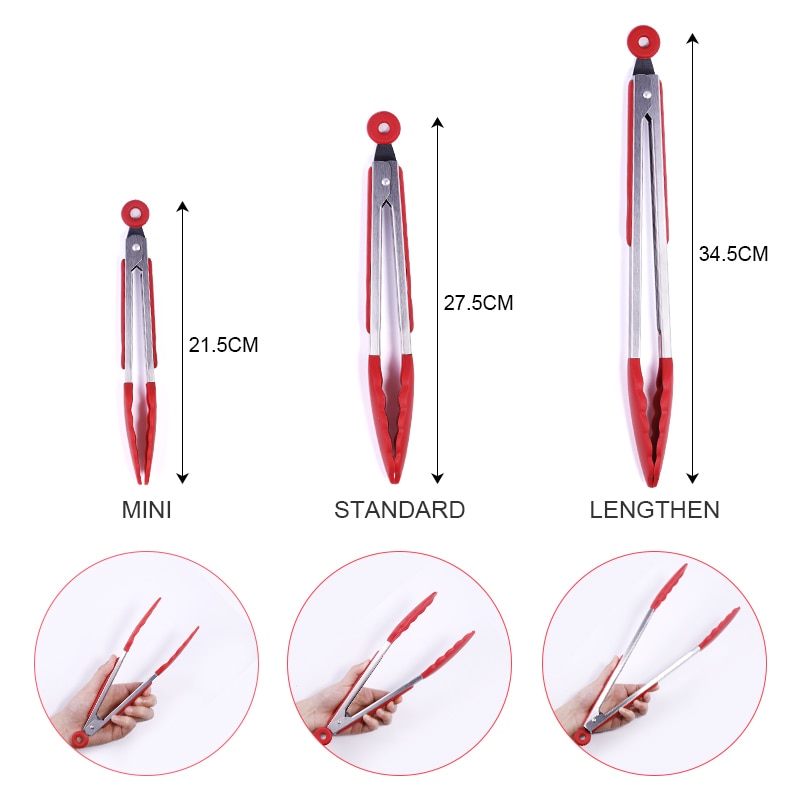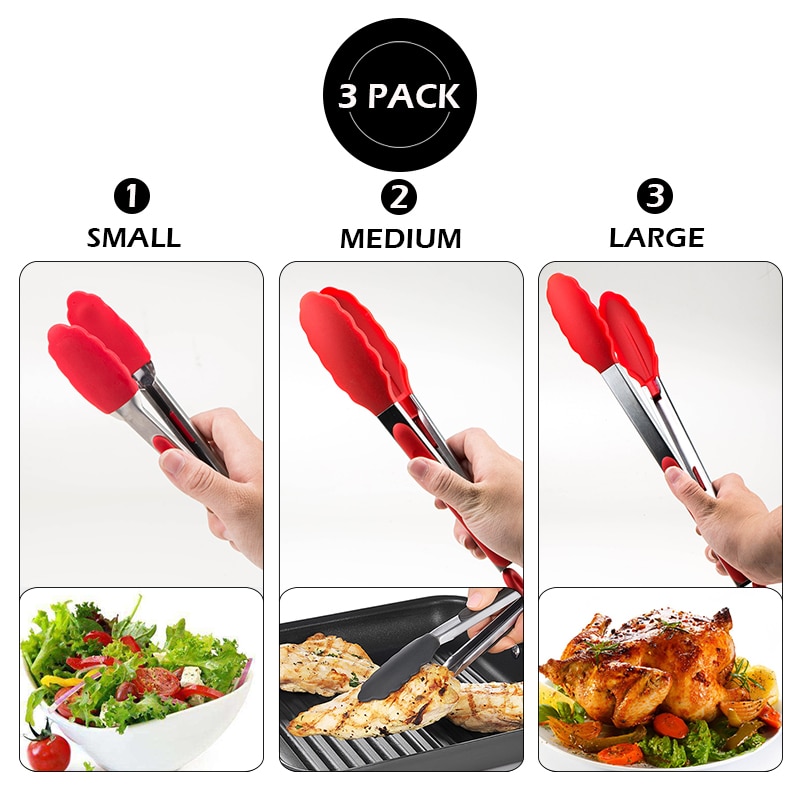 Safe and healthy
Our silicone tip tongs have no removable parts for bacteria to grow, and are non-stick friendly to protect your cookware.Kitchen Tongs with silicone tips offer the best grip and control available, and they won't melt, rust or flake into your food.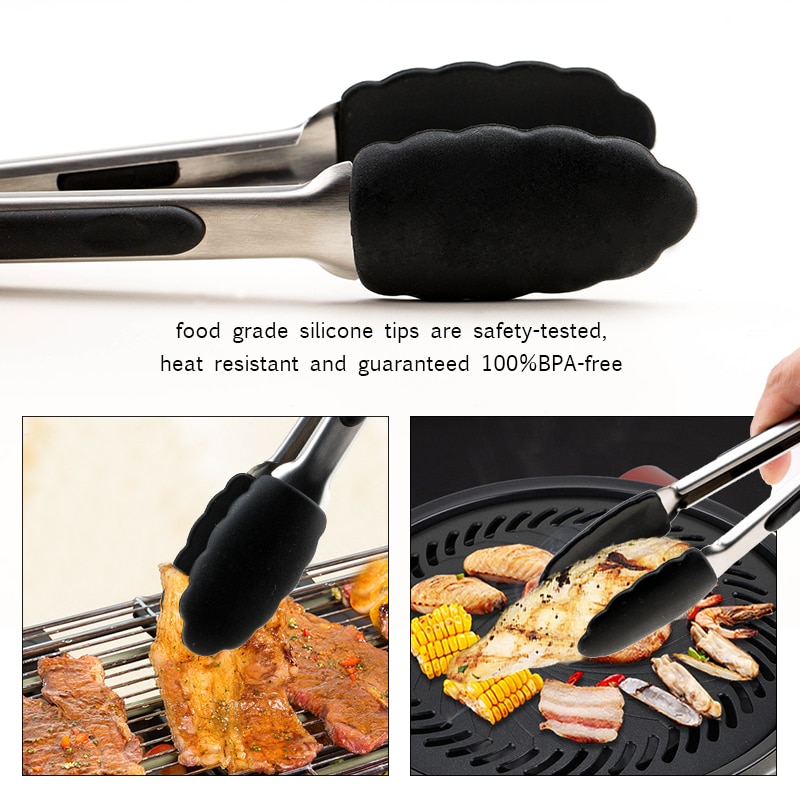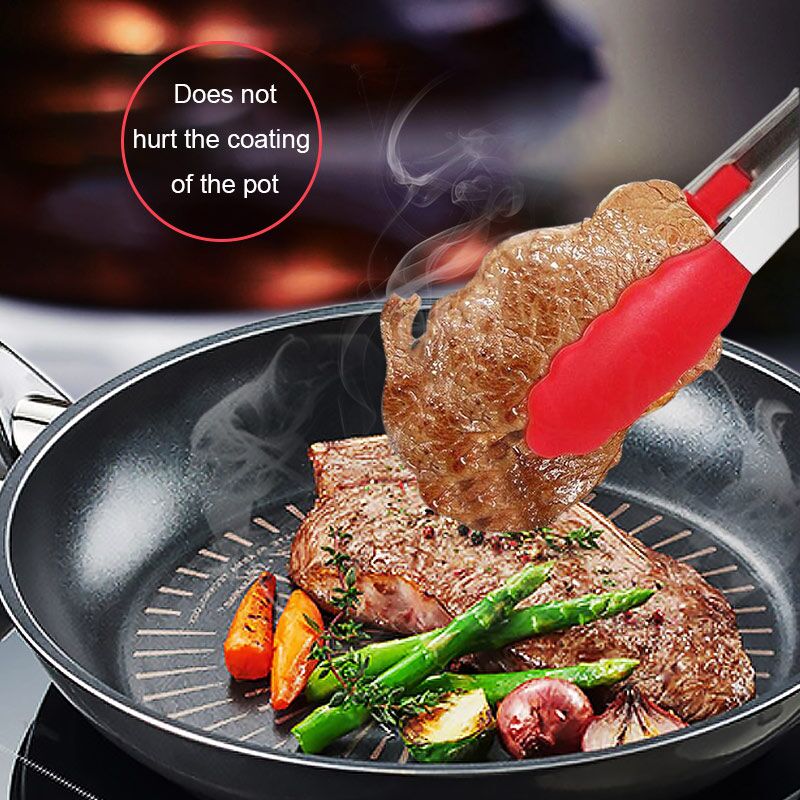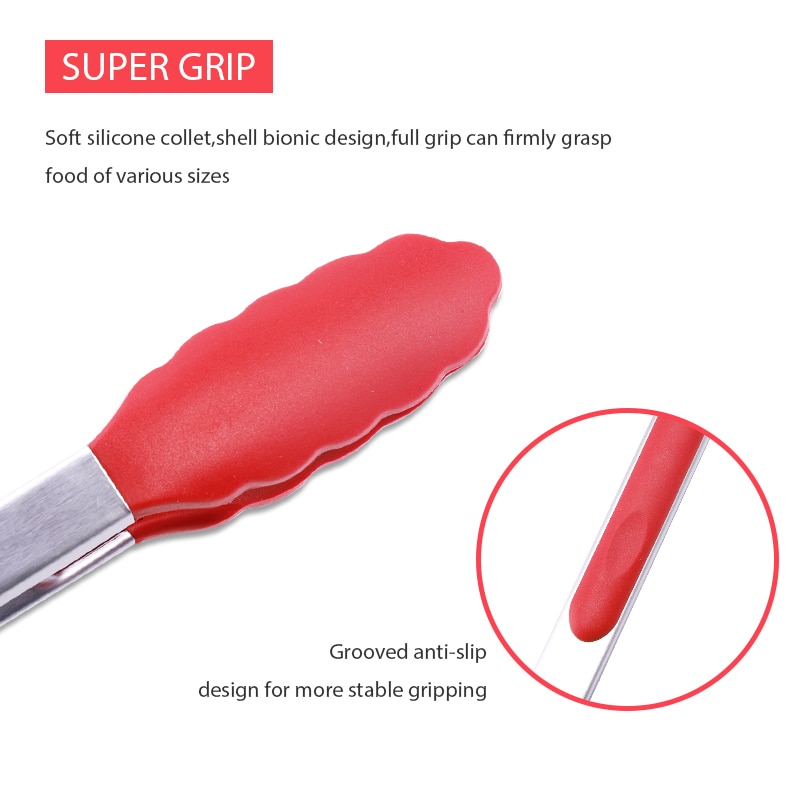 Q:I'm looking for tongs to use so I don't scratch up my pans. Are these a good choice? Thx!
A: They work great. No scratching of any cookware. PS. They are dishwasher safe too.
Q:Are these ok to use on a grill, or will the silicone coating melt over time?
A:I have used these on my grill to flip chicken drumsticks (about 2 dozen at a time). No problems! …..they grip fantastic and perform (I think) better than good grips.