A recent European study published in JAMA Internal Medicine showed that the more you drink soft drinks, whether it is natural sugar or artificial sugar, the all-cause mortality is higher.
Dr. Amy Mullee of the University of Dublin and his colleagues used data from a multi-country prospective survey of cancer and nutrition research in Europe to study the consumption of total sugar, sweetened and artificially sweetened soft drinks and subsequent total mortality and mortality from specific causes. The relationship between. The analysis included 451,743 participants (mean age 50.8 years) recruited between 1992 and 2000.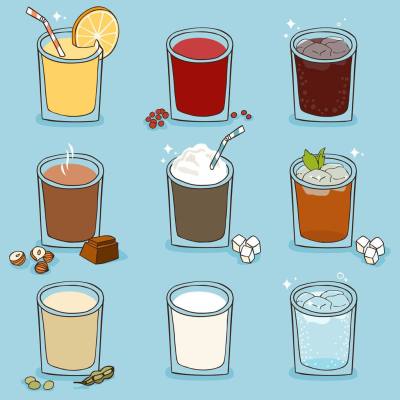 The researchers found 41,693 deaths during the average follow-up of 16.4 years. Compared with people who drink less than one drink a month, the all-cause mortality rate is higher than between two cups of total soft drink (hazard ratio 1.17), sweetened soft drink (hazard ratio 1.08) and artificial sweetened soft drink (hazard ratio 1.26) There is an association. Investigators also found artificial sweet soft drinks and deaths from circulatory diseases (at least two cups per day and less than one glass per month: hazard ratio, 1.52) and digestive diseases between sugary soft drinks and death (at least one glass per day and There is a positive correlation between less than one glass per month: risk ratio, 1.59).
"The results of this study seem to support ongoing public health measures to reduce soft drink consumption," the author wrote in the article.