Cooking okra [easiest way]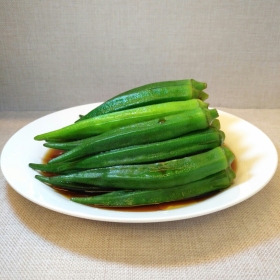 Cooking okra [easiest way]
It 's another year to eat okra peak season, this dish is simple and fast, and it takes 5 minutes.
Ingredients
500

g

okra

4

g

salt

7

g

soy sauce

2

g

sesame oil
Notes
1. Add salt to cook okra. The color of okra will be greener, and the amount of salt can be a little larger than that of stir-fried vegetables.
2. Before cooking the okra, don't cut the upper head. The juice inside the boil will be lost, and the soup will become thick and lose nutrients.