Chinese folks have the saying that "one pigeon wins nine chickens." The pigeon soup is not only rich in nutrients, but also beneficial to the blood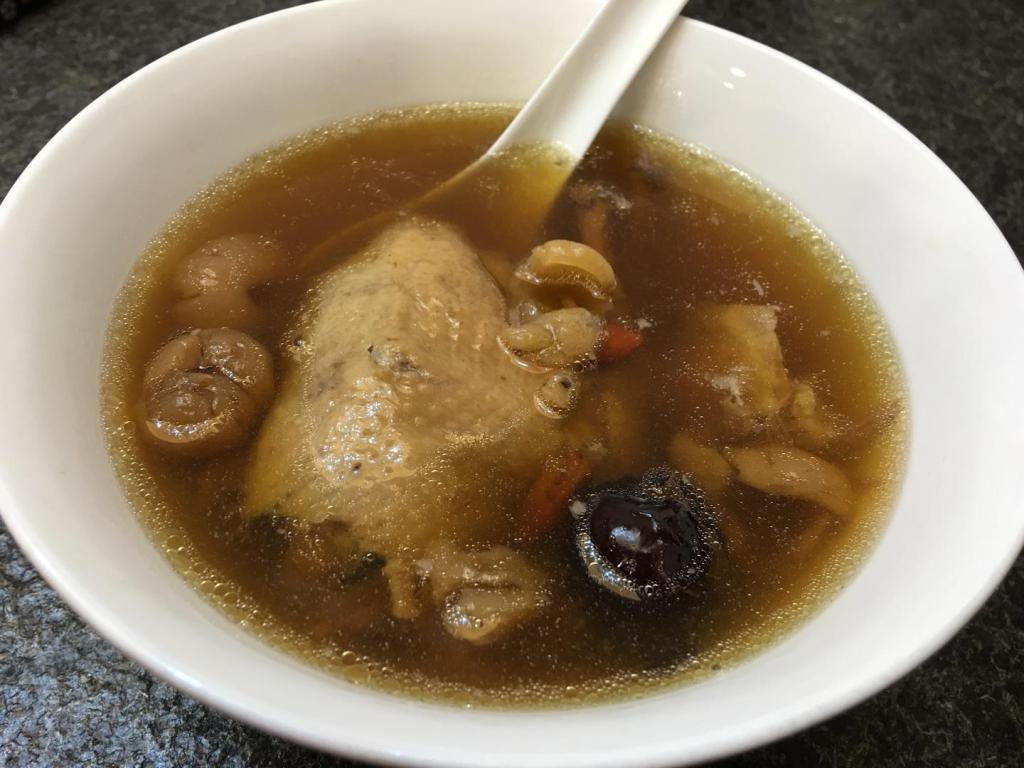 How to cook High-nutrition pigeon soup
Chinese folks have the saying that "one pigeon wins nine chickens." The pigeon soup is not only rich in nutrients, but also beneficial to the blood
Print
Pin
Rate
Ingredients
1

Pigeon

5

Red jujube

5

Codonopsis

wolfberry

20

Longan

2

Angelica sinensis

3

Ginger

salt
Instructions
Add 5 red jujube, 5 Codonopsis, 20 longan meat, several Wolfberry, 3 pieces of ginger, 2 pieces of Angelica sinensis

Cover the stew pot, pour the stew into the big pot, put the water in the pot with half the height of the stew (the water is as much as possible, the stewing time is very long). Cover the lid, Boil in a large fire and simmer for 3 hours on low heat.

After 3 hours, open the stew pot lid, remove a small amount of oil from the top, and add the appropriate amount of salt according to your taste. Cover the lid for 3 minutes and turn off the heat for 10 minutes.

The soft and nourishing pigeon soup is finished!