How to cook Passion Fruit Jam?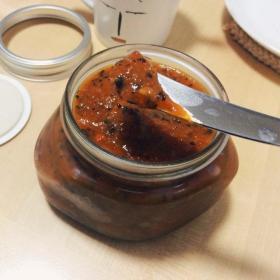 Passion Fruit Jam
To tell you the truth, this is really delicious
Ingredients
350

g

Passion fruit

30

g

lemon

180

g

Raw sugar
Notes
1. It is best to use crumpled ripe passion fruit.
2. The amount of sugar, Indians are super sweet, use half of the weight of passion fruit pulp (for example, use 200g of sugar to dig out 200g of pulp, single pulp, not shell meat), they like sour, so they do not put enough polysaccharide ... Personally prefer to use raw sugar for better flavor. The more sugar there is, the easier it is to boil the sticky, and the easier it is to preserve.